Description:
This is our effort to revitalize and renew the age-old concept of creating "moments" and "snapshots" during a show. We tried to make it fresh by streamlining and advancing this idea into a simple and effective vehicle for a smaller ensemble. The key ingredient to this show will be the use of various "frames" that will highlight and capture the various individuals, sections, etc. that are featured at any given time. The music is purposely whimsical and nostalgic in nature, drawing on familiar sounding music by Gershwin, Michael Giacchino, and a variety of other composers. This is at the end of the day, a feel-good show that features memorable melodies that creates an immediate attachment with the heartstrings of the audience. The use of Pictures of an Exhibition for the 2nd production and the through line at the end of the show was an obvious choice to really help connect the dots.
It would be great if the entire field could be framed in using guard flags, PVC props and any number of other ways to create a giant frame around the field. The big ta-dah of the show will be creating a big picture frame that the whole band can be in during a big lush ballad impact. This will obviously require some planning on the part of your visual team and prop parents, but it will be great to really bring this show idea to a completely different level!
This show was originally commissioned for the fall of 2016 and was released for the 2017 season. -Perusal scores are available upon request.
What You Get:
PDF files for all movements including wind scores, percussion scores, drill scores (winds + battery), and all individual parts, NOTE: we do not provide the notation files for the music in an effort to protect the music

MP3 recordings for the full ensemble, click tracks and battery percussion only

Samples/sound effects in individual .wav files
Count Sheets for each Movement in Excel file format
Personal web page with a username and password to access all your unit's show files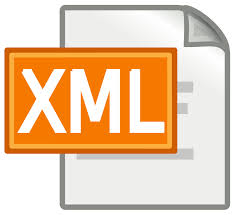 Now offering Winds only XML files for groups interested in using Smart Music, please request if interested