Deja Vu - Simplified Winds
Price: $1,800
Duration: 7:30
Wind Difficulty: Grade 3
Percussion Difficulty: Int/Adv, Beg/Int
Simplified Winds, Beg/Int Percussion
Multiple Percussion Versions:
Not sure which version fits you best?
Reserve both for no additional cost!
Description:
This mysterious production looks to capitalize on the phenomenon of Déjà vu – the experience of feeling like you've been here before or know what's going to happen next. With a purposeful modern feel and approach this show should stand out as different within our own library! Using musical themes, visually unique events, and clever staging tricks, the production seeks to combine the music and audio into one elaborate production that entertains spectators and judges alike. There will be a lot of room for interpretation with this show visually, so a creative visual team will be able to craft the show into the best possible vehicle for their ensemble.
This show was originally commissioned for the fall of 2016 and was released for the 2017 season. This is a simplified winds version of the original that can be found here Standard Winds version for Deja Vu -Perusal scores are available upon request.
Percussion:
Snare
Tenor
4 & 5 Bass Drums
Cymbals
3 Marimbas
Xylophone/Metallics
3 Vibes
Drum Set
Timpani
2 Synthesizers
2 Aux. Percussion
Full Winds:
Flute 1, 2
Clarinet 1, 2
Bass Clarinet
Alto Sax 1, 2
Tenor Sax
Baritone Sax
Trumpet 1, 2, 3
Mellophone 1, 2
Trombone 1, 2
Baritone (B.C.& T.C. parts provided)
Tuba
Reduced Winds:
Flute
Clarinet
Alto Sax
Tenor Sax
Baritone Sax
Trumpet 1, 2
Mellophone
Trombone
Baritone (B.C.& T.C. parts provided)
Tuba
Simply pick and choose the parts you want from the above lists of Full and Reduced Winds! We will make your parts and scores specific to your group. If the parts you need are not on the above list, please inquire about additional custom options.
What You Get:
PDF files for all movements including full scores, drill scores, battery scores and all individual parts

MP3 recordings for full ensemble, click tracks and battery percussion only

New system with individual wav files for the provided samples
Count Sheets for each Movement in Excel file format
Personal web page with a username and password to access all your unit's information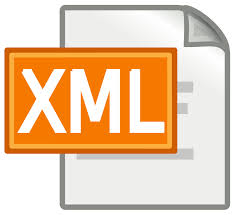 Now offering Winds only XML files for groups interested in using Smart Music. Please request if interested