Description:
This show creates a fantasy universe where the performers are the puppets that are brought to life and manipulated by the Puppet Master. Using music from Carnival of the Animals by Saint-Sens, the intro sets the mood for the puppets to slowly come to life one at a time. The classical playfulness of the music lends itself to the visual characterizations of the ensemble that will make this show be so much more than just a "band show." The next segment is the manipulation section of the show which has a lot of character and lends itself to many different visual ideas to coincide with the audio. Mvt 2 starts with a solo dancer, as if the Puppet Master is showing off his artistic virtuosity, slowly adding in more guard members mimicking the beautiful work of the soloist.
The battery percussion takes over the show at this point with a full ensemble string manipulation gimmick where the winds and guard can do a big unison puppet dance. The idea is everyone will have elastic they can attach to their feet and up to their hands to do some impactful, unison GE movement! This will be the big crowd moment everyone will be talking about. The last section us a high-energy hype ending, with concept-moments interjected to maintain continuity. The show ends with all the strings getting cut and the entire ensemble dramatically dropping to the floor.
This show was originally commissioned for Chino Hills HS for the fall of 2014 and was released for the 2015 season. -Perusal scores are available upon request.
What You Get:
PDF files for all movements including wind scores, percussion scores, drill scores (winds + battery), and all individual parts, NOTE: we do not provide the notation files for the music in an effort to protect the music

MP3 recordings for the full ensemble, click tracks and battery percussion only

Samples/sound effects in individual .wav files
Count Sheets for each Movement in Excel file format
Personal web page with a username and password to access all your unit's show files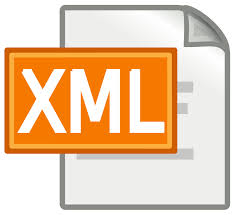 Now offering Winds only XML files for groups interested in using Smart Music, please request if interested