Description:
"Somewhere Over the Rainbow" has always been one of our favorite songs of all time so we were really excited to create this show! In a compositional/arranging adventure, we have tried to explore every possible avenue of this unforgettable piece of music. The opener begins with a more minamalistic musical setting, with some simple recurring rhythmic and melodic motifs. This will serve as our starting point and allow us to begin reaching outside of those confines as we explore more visual and musical ideas based on the fragments of the original song's melody and chord structure.
The ballad is where we give the tune its more proper treatment. We are using lush harmonies that both stay true to the original and provide some surprises throughout. After teasing the tune several times and throwing ideas around between mid/tenor brass and the WW choir, we have a dramatic build that releases into a much anticipated arrival of the song in it's richest form so far. Set in F major and scored to be full and resonant from top to bottom, this will make your band sound amazing!!
The closer takes a more aggressive turn as we feature the percussion section and feel some stark contrasts between the original rhythmic motifs. The culmination of the show is a final over-the-top drum corps-style company front recap of the ballad impact!

This show was originally commissioned for the fall of 2017 and was released for the 2018 season. This is a simplified winds version of the original that can be found here Standard Winds version for Deja Vu. -Perusal scores are available upon request.
Permission to arrange and perform would need to be granted to purchase this show due to the inclusion of a copyrighted material. There is an additional $200 publisher fee for the use of the song, "Somewhere Over the Rainbow."
What You Get:
PDF files for all movements including wind scores, percussion scores, drill scores (winds + battery), and all individual parts, NOTE: we do not provide the notation files for the music in an effort to protect the music

MP3 recordings for the full ensemble, click tracks and battery percussion only

Samples/sound effects in individual .wav files
Count Sheets for each Movement in Excel file format
Personal web page with a username and password to access all your unit's show files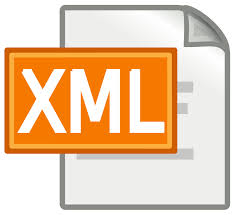 Now offering Winds only XML files for groups interested in using Smart Music, please request if interested